4 februari 2018 – MACCA, The Story of Paul McCartney
Alle muzikale hoogtepunten uit het leven van poplegende Paul McCartney passeren de revue in deze avondvullende theatershow. Van 1970 tot 2016: alles komt aan bod in deze liveshow.

Emanuele Angeletti, bekend van de spraakmakende West End-musical "Let it be", vertolkt het popfenomeen zo authenthiek dat het publiek zich in een concert met de echte McCartney waant. Het toneel, de kostuums, de sound, de stem, alle details kloppen. Voeg daarbij een waslijst klassiekers van "Yesterday" tot "Band On The Run" en het hele muzikale verhaal is compleet.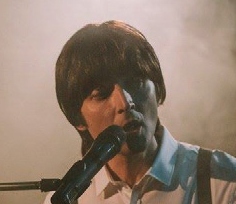 Emanuele Angeletti & Band brengen u een theatershow die zijn gelijke niet kent.